Seriously people- christmas is next week. I'm not sure how that's even possible but it is!! With that, I have loved reading about others fun family traditions- so I thought I would share ours...some new and some old!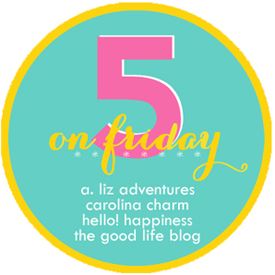 One-
Christmas Eve candle light service and dinner. My family has always done a shrimp boil in Christmas Eve night. Don't ask me why, but it was always something we so looked forward to as kids and even grown up kids!! Ever since Charlie came along and the evenings are so short with the early bedtime, we have started doing this with our own little family and invite my parents over to join in. This year the menu is: shrimp, corn on the cob, green bean casserole, fruit salad and the red lobster cheddar biscuits!! And likely I'll whip up an apple crisp as well! Yum! It's so fun and even better to host my parents after they cooked for me and my sister so many years.
And now we go to church before dinner (used to go to the 11pm one pre kids) and it's the candle light Christmas Eve service and it's my favorite service of the year. We've been doing it ever since I can remember (when I was little my hair even caught on fire!! Which now kids get battery operated ones!). But the darkness is so real and so empty feeling and then the one candle (symbolize Jesus' birth) that spreads thoroughoit the room that then becomes so light is such a tangible thing for me to experience when wanting to understand and feel His love.
Two-
Christmas Eve pajamas. This is a newish one for us since last year and I'm so excited to have a baby girl so we can have matching pjs!! However, I had a harder time than I though finding marxhing Christmas pajama in toddler and baby size. I must not be looking. At all the right places. I ended up just getting Maddie a 12 month. She's pretty much too long for her 9 month pjs anyways- so we will see how this goes!!!
Three-
Christmas lights. Now that Charlie is forward facing in his car seat and is memorized by lights- we have found this to be a super fun tradition to do on the cold nights of winter in between dinner and bedtime. Especially if we don't want to watch Frozen/the incredibles/Monstors inc/toy story/little mermaid for the 40,000th time. We still have a few more places to hit up ( including Jimmy's brothers neighborhood!) before Christmas Day!! But he LOVED the show at Deanna rose farm so much- what a cool sisplay. If you are in KC- you must check it out!
Four-
Our elf, Tony. Ha. If you have known me for a while (aka in high school or college), that might make you laugh that his name is Tony, but jimmy claims that Charlie picked it!
I have had fun this year moving Tony about as he visits Charlie and Maddie each day. Charlie kind of gets it and is rather fixated on Tony when he finds him but one morning I forgot and so did he- thank goodness! I'm guessing next year I'll step it up a notch when he understands a little more but for now- it's a casual elf/kid relationship and it's pretty fun to see his face!!
Five-
Christmas Day night at the Carter's. Did I mention my mother in law is awesome!! Well with 5 boys of her own, she set the holiday celebrations the same time/day each year and they are always usually at the kind of "off" time. Like we do thanksgiving on Wednesday night so not everyone is eating 2 or even 3 meals a day. With Christmas, we all go over there on Christmas day night. The menu varies from year to year (sometimes she makes her Mexican good- tacos and enchiladas which are to die for). But we ALWAYS have a birthday cake for Jesus. And really folks- that's what it is all about. It's so great to end our Christmas Day celebrating with that side of the family and seeing and hearing about all the presents everyone got and doing our own gift exchange- but really, when we light the candles and everyone sings happy birthday to baby Jesus and celebrate his arrival in human flesh so many years ago in the manger - his unlit mate goal to save us all from our sins...it's pretty special. And such a great tradition and reminder for all of us- especially our kids- what this time of year is really truly about!!
So there you have it- some of my favorite holiday traditions! We have a few more- visiting santa, neighborhood hay ride and hot cocoa. Next year I'm hoping to start one where we adopt a family and go together to buy them gifts. We did that a few times with Jimmy's family and it was fun and something I really want Charlie and Maddie to understand how important giving back the blessings and gifts we have is so important!
What are your favorite traditions?? Any special to your family??
And just for fun (I'll share more later!!) but here is a picture of my sweet kids in front of the tree captured by my talented friend Ali last weekend!! And by "sweet" when referring to Charlie I really mean ornery...